rotative studio is a collaboration between architects Alexandra Sonnemans and Caterina Viguera, based respectively in Rotterdam and Zürich.

Through the the use of a variety of formats, we aim to expand our notion and experience of architecture and public space. At the same time, we reconnect abstract ideas and experimental forms to concrete projects.

The movement that is referred to in the name of our studio and which is firmly embedded within our architectural practice, refers to this continuous interaction between an exploratory context and site-specific situations.

We work on commission and on self-initiated projects of different scales and uses, from refurbishments, temporary urban pavilions and spatial installations to experimental research, exhibitions and publications.





Find us on instagram and facebook
e. info@rotativestudio.com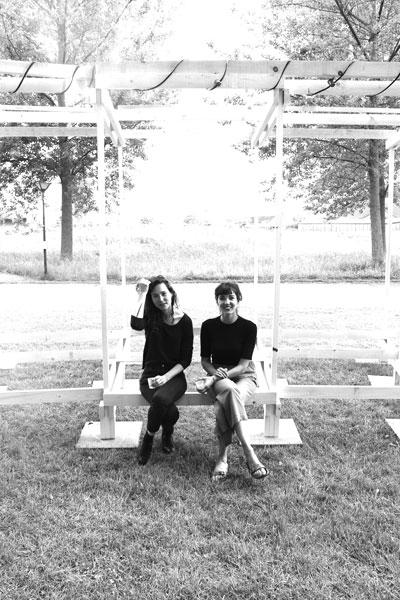 Press




Nominations - Awards



CVs



Caterina Viguera (Barcelona, 1986) MSc ETSAB Escola Tècnica Superior d'Arquitectura de Barcelona (2011), MAS Urban Design at the ETH Zürich (2015). Storefront for Art and Architecture, Departament d'Historia d'Arquitectura ETSAB, Vito Acconci Studio New York, Ammann Albers Stadtwerke Zürich.

Alexandra Sonnemans (Belgrade, 1986) MSc TU Delft Faculty of Architecture (2011). TENT Rotterdam, VMX Architects, ZUS office, Blauwdruk Stedenbouw Antwerp, Stichting Beeldmix, Operator culture radio, International Architecture Biennale Rotterdam.