Space in-between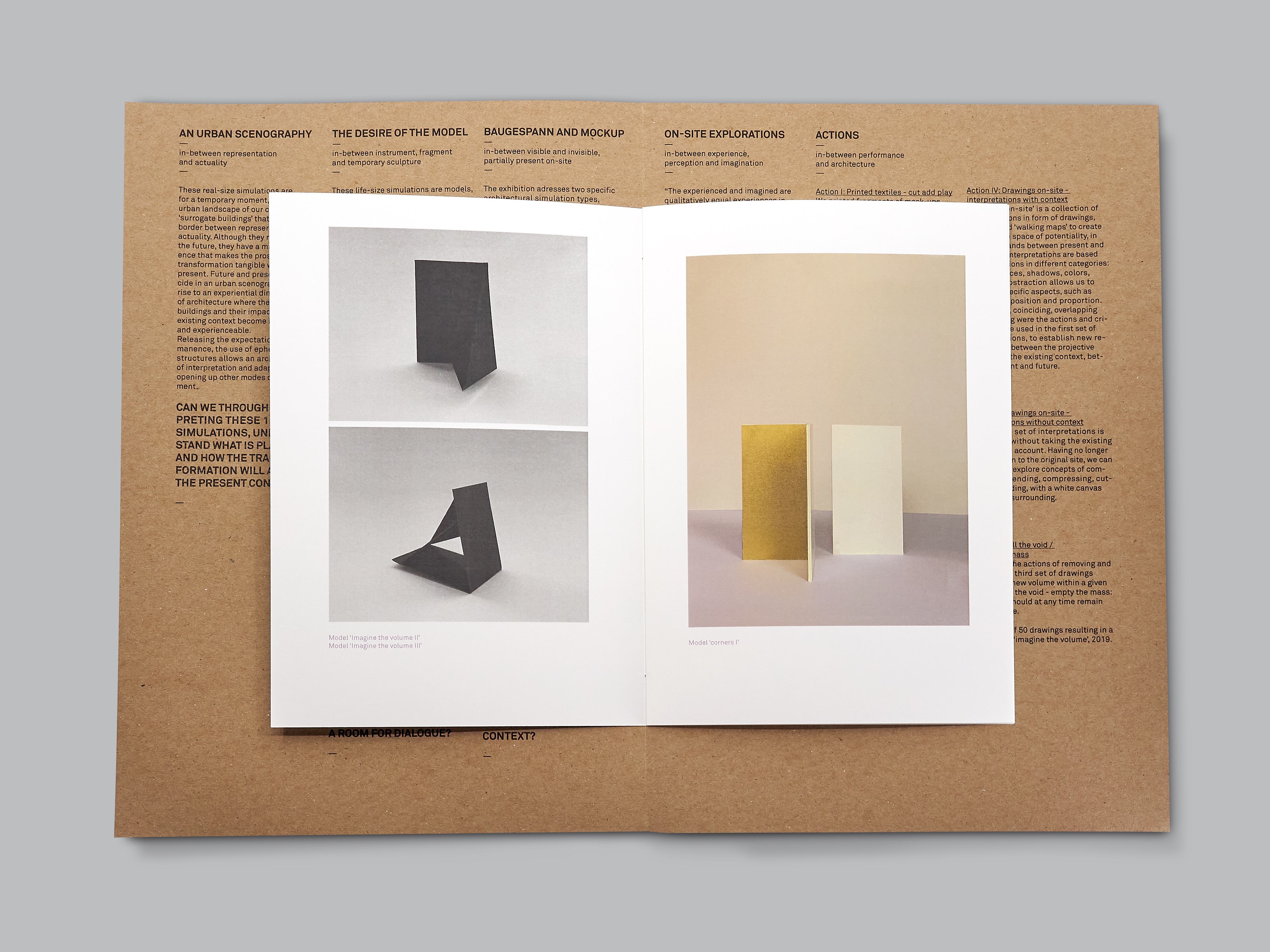 What role can architecture play mediating between present and future and what is the potential of this space 'in-between'?
Space in-between was an online exhibition for the London Festival of Architecture 2020. During the festival we also organised one round table session.
The exhibition documentation has been selected for the New Generations Festival 'New Urban Challenges', a three year travelling exhibition, and included in the New Generations' Book Section.
read more
Space in-between is part of

ROTATIVE RESEARCH
Reflections & reactions on urban transformation

Self-initiated research on the suggestion of space, architectural representation on-site, the scale 1:1 and the role of physical experience and imagination in architecture.

Type
Exhibition, Round table

Year
2020

Publication
Space in-between – graphic design by Studio Nomad (2020)

Exhibition
London Festival of Architecture (2020)
New Generations Festival (2020-2023)