PAVILION LA DÉRIVÉE YVERDON-LES-BAINS
2017 - 2018 - 2019 - 2020

For the cultural summer festival La Dérivée, we designed a modular wooden pavilion, that can be built (assembled and disassembled) by the community. It has already been used for four years in a row.


The pavilion is an ephemeral project, built to host the three-month cultural Festival La Derivée by Association ICI at Yverdon-les Bains, in Parc des Rives on the south bank of the Neuchâtel lake; a territory that popped-up as a consequence of the correction of the Jura water in 1870 and the lake moved back more than 500m fromthe city center of Yverdon.

Embracing the trees, creating an intimate place within the widespread park, the pavilion is created in the form of a circle oriented towards the West, facing the canal and the summer sunset, strengthening the relationship between water and park. Its essential spatial flexibility, proportion and strategical position host a cultural program.




Inspired by the traditional grain storage house in the canton of Valais (Mazot Valaisan) and to protect thepavilion from the extreme weather conditions (wind and rain), the structure is elevated from the ground andbuilt from local materials, wood on a stone foundation. The facade consists of textiles. Both the pavilion's height and maps on printed pannels inform the visitors of the particularity of the pavilion's location: this spot used to be 2,4 meters under water.
---
The pavilion has been built in one week time during a construction workshop. More than fifty volunteers have worked in teams following the Manual of Construction, a book we made with drawings of the wooden construction elements, the modular and radial system and the assemblage process.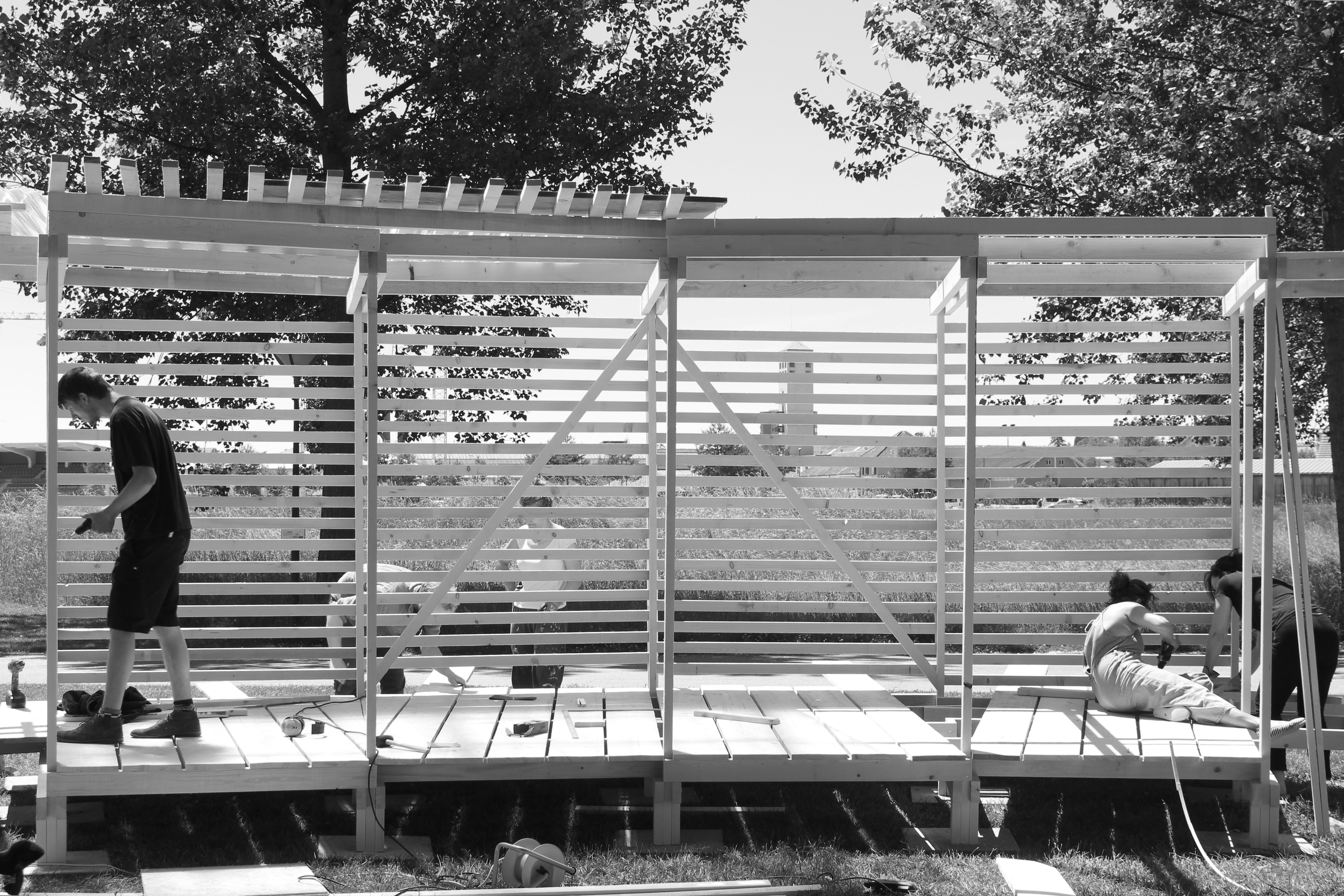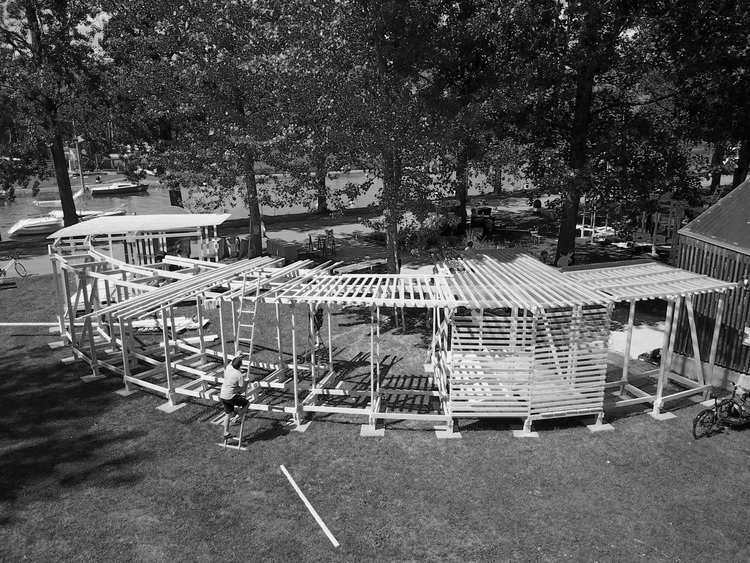 In the summers of 2018, 2019 and 2020 the pavilion has been rebuilt with exactly the same materials as the previous year, with new combinations of the porticos and modules.
location: Yverdon-les-Bains (CH)
client: Association ICI
2017, 2018, 2019, 2020