Marking Transformation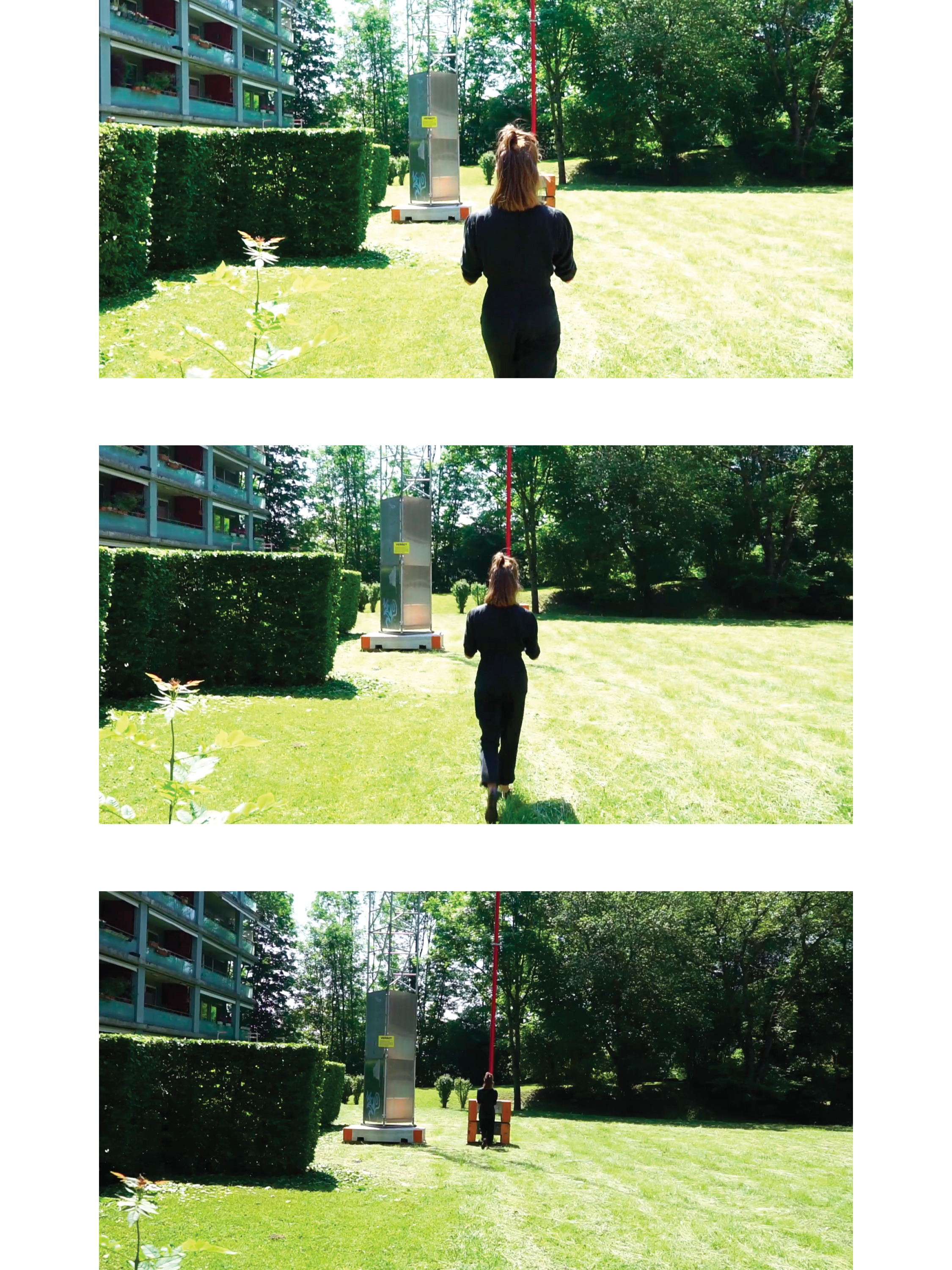 Marking Transformation

in-between performance and architecture
How can movement help us to better understand the scale 1:1 on-site?

During the residency in 2019 we invited different guests from various disciplines to expand our research project 'Evidence of the Absent' through their specific approach. London based dancer Emma Hoette and Zürich based musicians Ramon Landolt and David Meier were invited to join us on-site and physically experience a 'Baugespann'.

Thin aluminium poles are used to mark a future development on-site, in-between, next to and on top of the current present buildings. This almost invisible outine of the future development leaves space to imagine its volume, edges, density, transparency. It counts on us and our imagination to complete the image. How to experience what is invisible? How can we use other disciplines and formats, such as movement and sound, to better understand the scale 1:1 on-site? Can we make the prospective transformation more experienceable?

We spent two days at the site of Brunaupark in Zürich and made a video together with Emma, who performed on-site. As a dancer, she uses her body to relate her physical self to the space around her. Especially in this situation, where a futur ebuilding is simulated in the scale 1:1, but still is incomplete, we thought her way of looking, moving and interpreting would be extremely valuable.


"Being on-site was about using my body, its scale which is the same scale where ever I go and whatever environment I'm interacting with, as a way of researching and understanding existing structures, imagine the new structures and therefore collide with the overlaps between the two." Emma Hoette

We translated the traced lines in-between the poles by her movement in drawings and installed them as a on-the-ground line drawing in the gallery, where Emma performed in one of the eight events we organised during our residency, where we shared the development of the project with the audience. Afterwards we spoke with her about the experience.


Type
Research (self-initiated)
On-site explorations
Year
2019

Invited guest
Emma Hoette


Publications
Imagine the Volume, presented at Volumes Independent Art Publishing Fair Zürich 2019 Space in-between 2020

Residency
One-year residency Kulturfolger Zürich 2019 (Event 4/8)
Exhibitions
Kulturfolger Zürich 2019
London Festival of Architecture 2020
New Generations Festival 2020-2023