Evidence of the Absent (2019)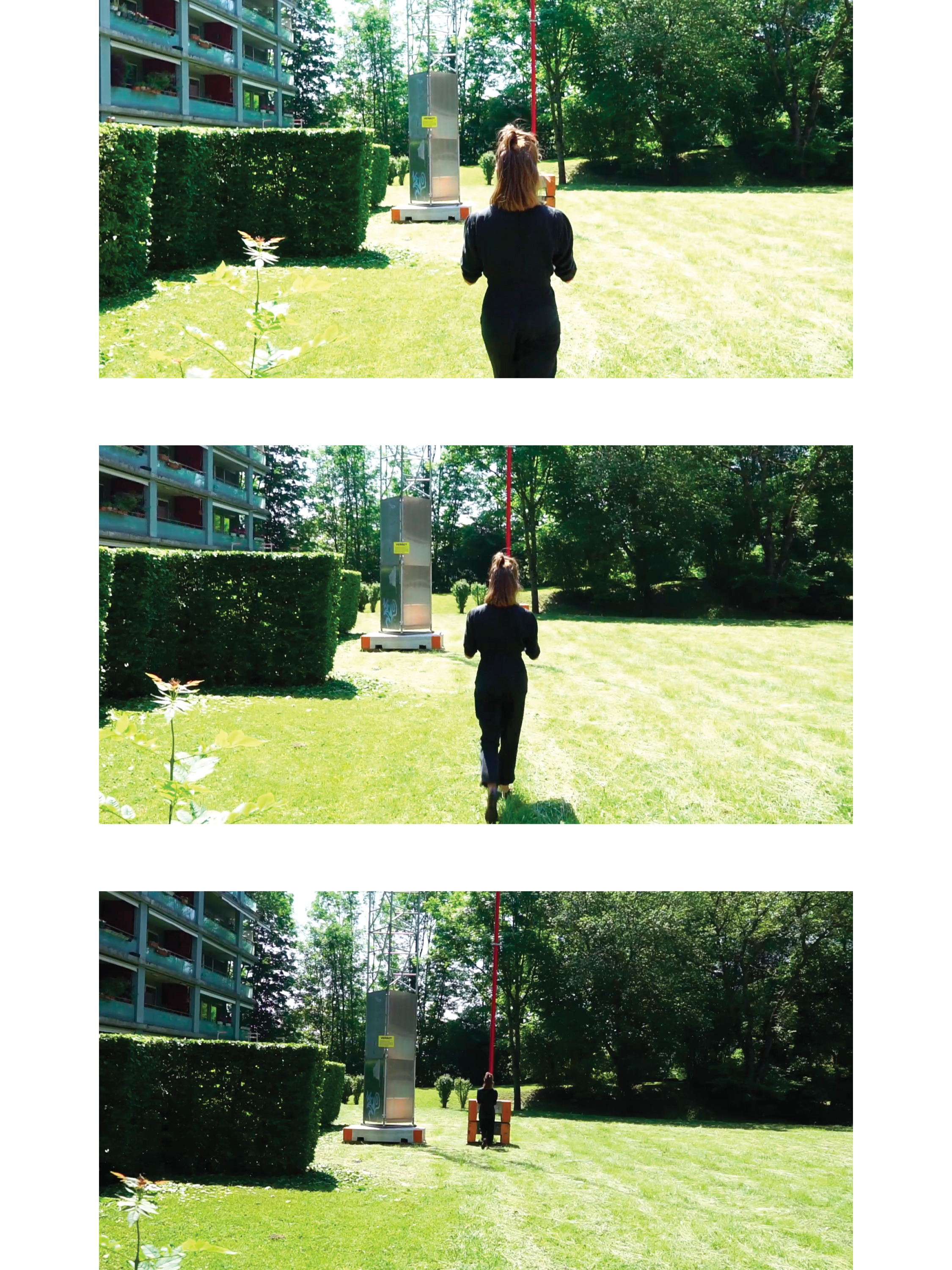 Evidence of the Absent
2019

rotative research
'rotate and change the perspective'

Since the beginning of rotative studio we reflect and react on contemporary issues and personal fascinations, in parallel to our design practice. It is our way to explore a selected topic from various perspectives, to develop experimental and interdisciplinary approaches to architecture (our architectural and urban practice), and to stimulate a fresh and critical attitude to our role as architects today.
In each rotative research project we focus on both topic as well as method. Findings are accumulated and transferred from one project to another. Dialogues play a central role: always departing a project from a dialogue between the two of us, we extend it by engaging emerging and distinct voices from multidisciplinary groups, and stimulate the involvement of a wider audience than the architectural community.


---


Evidence of the Absent (2019)

Topic
Architectural representations, simulations and projections influence our perception and idea of what is to come. How do promise, imagination and real materialisation merge or interact within the existing urban, public environment?
How much do we need to imagine something?

Method
Through an interdisciplinary research in which physical experience, imagination and interpretation interacted, we searched for new ways of reading and understanding architecture in relation to its present and future context, by means of drawings, collages, models and 1:1 on-site explorations*.

Evidence of the Absent has been developed, shared and presented in a one-year residency at Kulturfolger gallery Zürich, through a self-curated public program composed of eight public events with exhibitions, site-specific installations and round table sessions. We invited six guests from different disciplines and cities in Europe for a dialogue, to join us on-site to explore a specific part of the research and to participate in the public events and round tables.

*method developed by rotative studio
Type
Research (self-initiated)
one-year residency

Year
2019 (whole year)



Events
1/8 Materialisation of Intentions
2/8 Cut add play
3/8 Fragments
4/8 Marking Transformation
5/8 Continuum
6/8 Inside Outside
7/8 Replicas
8/8 Sound of Transformation




Dialogues with
Pavle Stamenovic (architect, RS), Emma Hoette (dancer, UK), Ravian van den Hil (performance curator, NL), Elettra Carnelli (architect, IT/CH), Ramon Landolt & David Meier (musicians, CH)
+ visitors of the events and participants of the round tables


Publications
Imagine the Volume, presented at Volumes Zürich (2019)
Drawings on-site, presented at Volumes Zürich (2019)
Space in-between (2020)

Exhibitions
Kulturfolger Zürich (2019)
London Festival of Architecture (2020)
New Generations Festival 2020-(2023)

Photos
rotative studio
Lucía deMosteyrín

Cover image (thumbnail)
Brunaupark Zürich, on-site with invited dancer Emma Hoette (June 2019) ©rotative studio